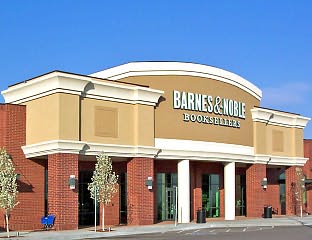 Today my darling men and I went to Barnes & Noble to browse for some brainfood for me. I was able to find some lovely reads that make me want to hole up in my bedroom with a cup of coffee and not come out for a couple of days. Being the mama that I am will prevent me from one of my once favorite indulgences. (Has anyone ever called in sick to work to read before? Too bad I can't do that anymore!)
My first read is
The Creative Family
by Amanda Blake Soule. I have been following her
blog
for a short while and have found myself drawn to her lifestyle. Hence the purchase of this new book. I have just started the book but am already inspired to make changes in our family life. I am sure that I will be sharing some of my favorite things from this wonderful find.
Next is
The Apron Book
by EllynAnne Geisel. Yes, I bought a book just about aprons. Why? Because they make me happy and I can totally see myself collecting them along the journey of my life. So why
not
have a book about aprons? Most will be my own creations (inspired by others) but who knows, I may just find some at the Flea Market or on
Etsy
.
My final purchase is
Sewing 101
from Creative Publishing International. I am excited by this one because it gives a lot of information about not only basic sewing, but clothing and home decor as well. I can't wait to dig into this book and post-it mark all of the wonderful projects I want to try.
I did find a few (read: a lot) of books that caught my eye while there so I may make a list in the near future of books I'd like to get for my
Library
.
I will be sure to post a review on each book as I finish it.